I want to thank you for doing a great job. Pete was great with everyone , especially the kids , they had a ball  

I would recommend Barry , Zeal Entertainment again , and for me I will use them again and again because they are WONDERFUL ,

and they do a great job .

Thanks 

  Laurie Dranginis  

We used Zeal DJ Network for my daughter's high school graduation party.

Their price was more than fair, and the hour of karaoke really sets their service apart from everyone else out there.

The invited guests didn't leave until the DJ had played the final number.

He kept them engaged, staged a couple of contests, and was thoroughly entertaining

 and professional.

I can't think of anything I would have changed. 

                                            Copyright notice 

                                  This website and its content is copyright of 

  Zeal DJ Network- RI Karaoke -Zeal Entertainment © Barry Barboza 2000 All rights reserved.

     Any redistribution or reproduction of part or all of the contents  in any form is prohibited 


============== Our Promise ==============

We Guarantee to provide the lowest rates 

within NY and all of New England 

If you receive a lower price quote from another company please provide your lower rate information for our review include the company name and general information 

We will surely price match or attempt to adjust our prices lower than our competitors rates

 by up to 10 % 

Our Lowest rate guarantee policy requires

all quotes must be provided from a full time reputable entertainment company  that is 

licensed  , fully insured and Members of the BBB 


 Zeal Entertainment  Productions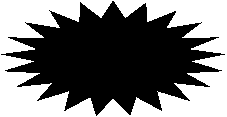 Affordable  Lighting Options